Unquestionable pluses to purchase a property in Dubai:
- Excellent climate practically around a year.
- Unsurpassed standard of living with the ultramodern infrastructure.
- The swiftly growing economy.
- Required no explanations about the origin of capital.
- The absence of taxes.
- Crime free, safety and reliability.
- Possibility of leasing of purchased real estate on the very high prices.
- Obtaining the mortgage from 60 to 70 % from the total cost for the period to 15 years.

It is important to know:
• When you purchase a property from the second market, check the initial cost of object. That price was given to the first owner by the developer. Knowing this, you will be able to figure out the amount of "premium" (price increase), added to the initial cost by the seller.
• Transfer fees - these are those money, which you had to pay with the transfer of property ownership from one owner to another. It can vary in limits of 1-7 %.
• As a rule new buyer pays from 2 to 4% of commission to a real-estate company, which conducts your transaction through all the formalities.
• As a rule, the payment of sum for a property is achieved step by step, with the initial one-time advance from 10 to 30 %.If you buy a property under construction yet – study the payment schedule.
• Buying a property, be careful and check whether the previous owner paid off all provided payments and does he has the rights to resale the object.
• All the property ownership transfer formalities better to carry out through the licensed real estate companies, which in a short time will legally competently draw up all necessary documents and decrease your financial risk to the minimum.
Our company is always happy to provide you with any consultation services, as well as to invite you into Dubai for the inspection of selected property or for its selection. The property purchase deal and the ownership transfer formalities will take upon some of the best real estate companies, which are our reliable partners too.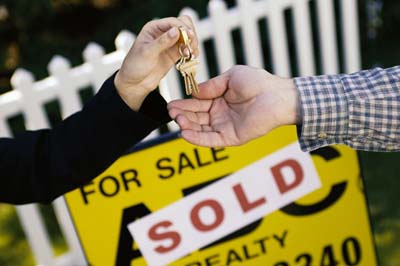 Your place under the sun is thus far still free!